Reusable systems for
meats and sausages
REUSABLE MEAT CRATES
Special plastic containers are used to transport meat products hygienically and undamaged along the value chain. These returnable containers are specially designed for the meat industry. The red crate is made of light yet robust and food safe plastic.
The Euro crates are shock and impact resistant, temperature resistant and hardly absorb any moisture. The smooth inner surfaces are also easy to clean. The meat crates can be easily stacked and used within automated logistics systems. The reusable packaging units are stacked on pallets and guarantee optimal storage and transport conditions for meat products.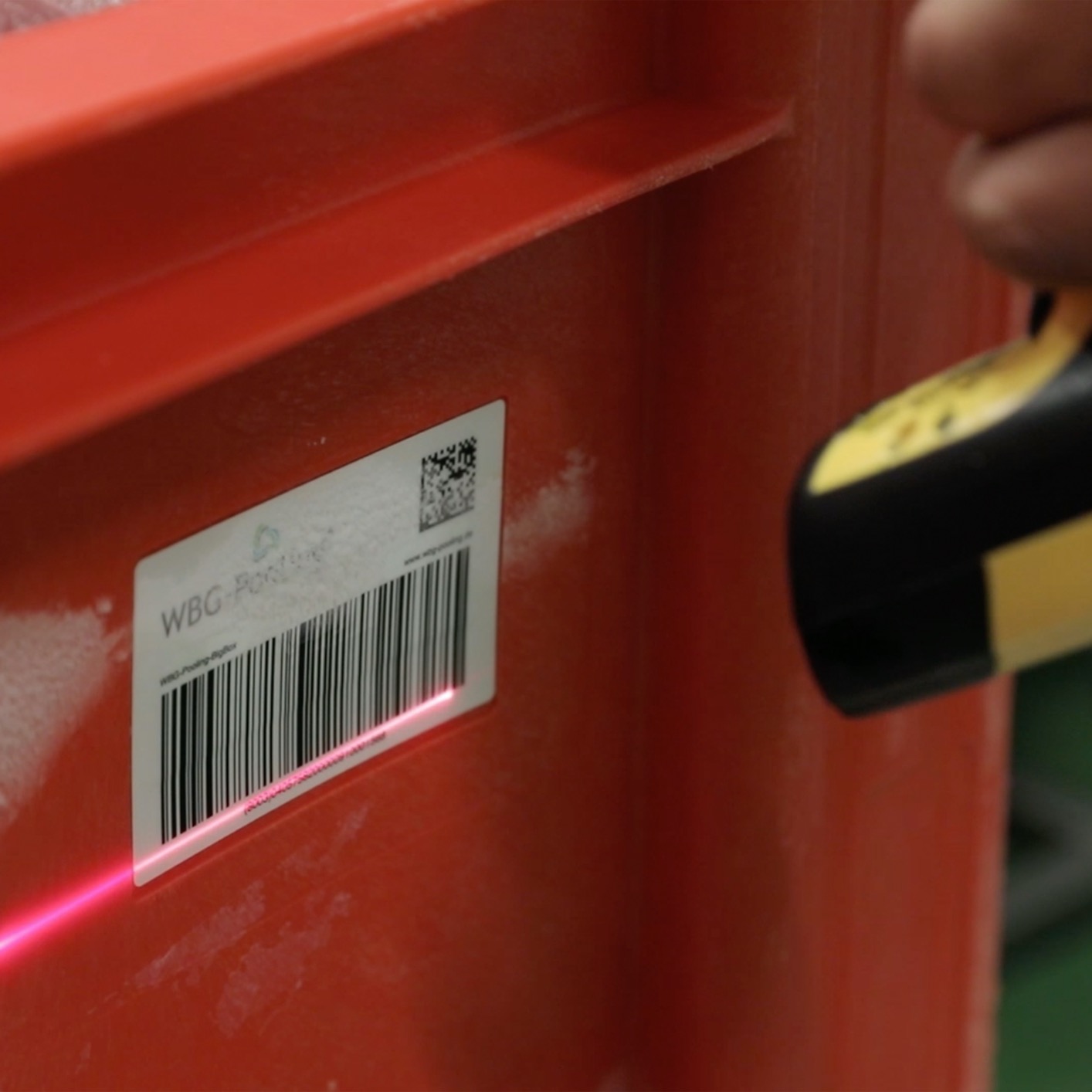 REUSABLE
TRANSPORT
PACKAGING
Fresh meat and fresh sausages have become an indispensable part of European supermarkets and retail stores. A complex logistic system is required for their year-round provision. Plastic boxes are mainly used as transport packaging for these foods, and cardboard packaging is increasingly used in Europe. Plastic crates are used as reusable transport packaging, whilst cardboard packaging is the disposable solution. Reusable containers, such as BigBoxes, E-performance boxes and collapsible containers are particularly stable and help to reduce damage to food during transport.
In addition, studies show that reusable systems can save up to 30 per cent CO2, as the relatively large amount of CO2 that is produced during the manufacture of reusable transport packaging is put into perspective after the sixth use. Today, sustainability is an important social issue. Even the subject of packaging plays a major role in this respect. For this reason, industry and trade want to offer their customers alternatives for transporting food, such as meat and sausages, and see great potential for improvement in the use of returnable transport packaging (RTP).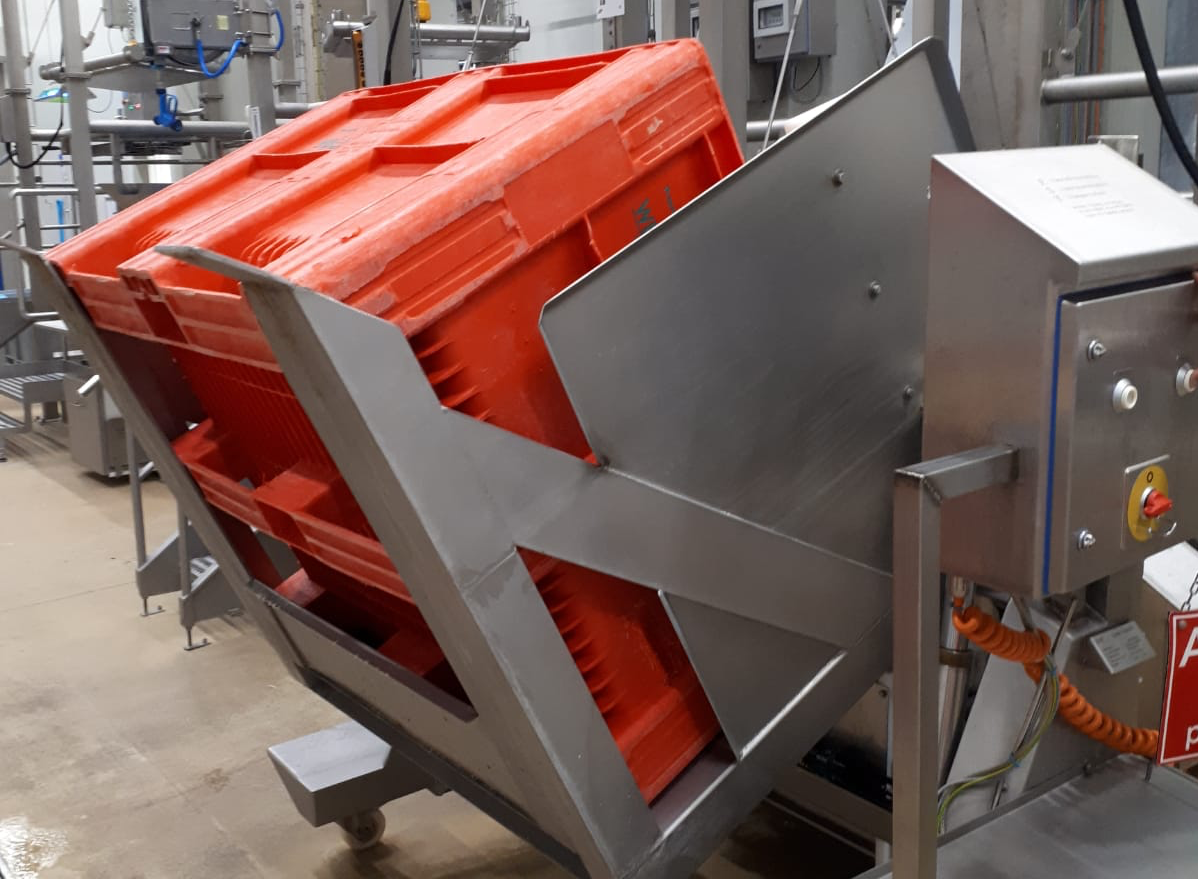 BIGBOX
The BigBox is a sustainable reusable transport packaging solution. They are available in different colours and sizes. Eurosizes and industrial sizes are the common sizes for the European market. The BigBox can be used as secondary packaging or as primary packaging, which enables us to save on additional packaging material. In this way, resources can be saved.
The BigBox is also available in a smart version. Thanks to the detectable material, the focus is on the "food safety first" aspect, which means that recalls, costly transport and food waste can be reduced.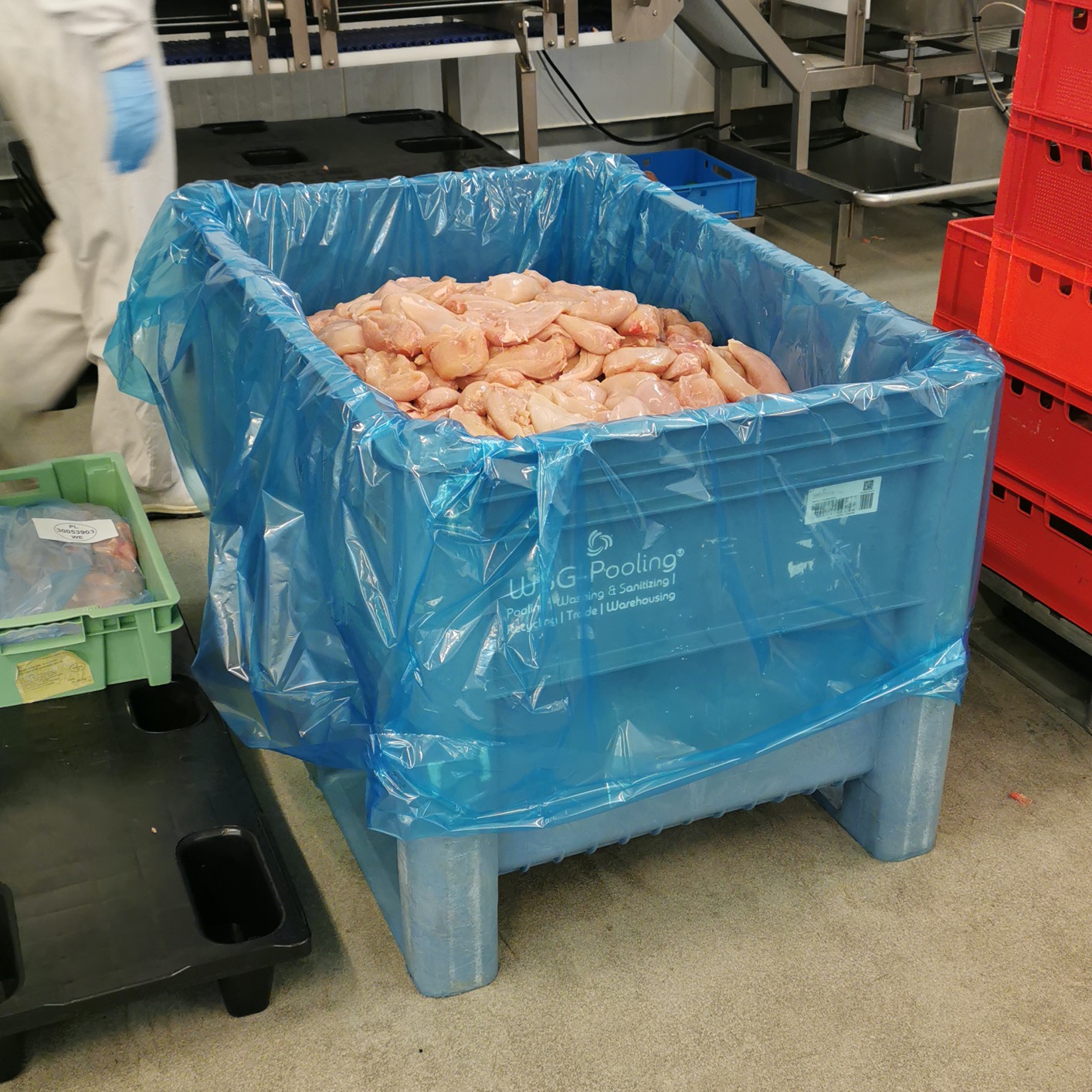 E-PERFORMANCE BOX
The E-performance box is a widely established reusable transport packaging solution for the food retail trade in Germany. It is used as primary and secondary packaging.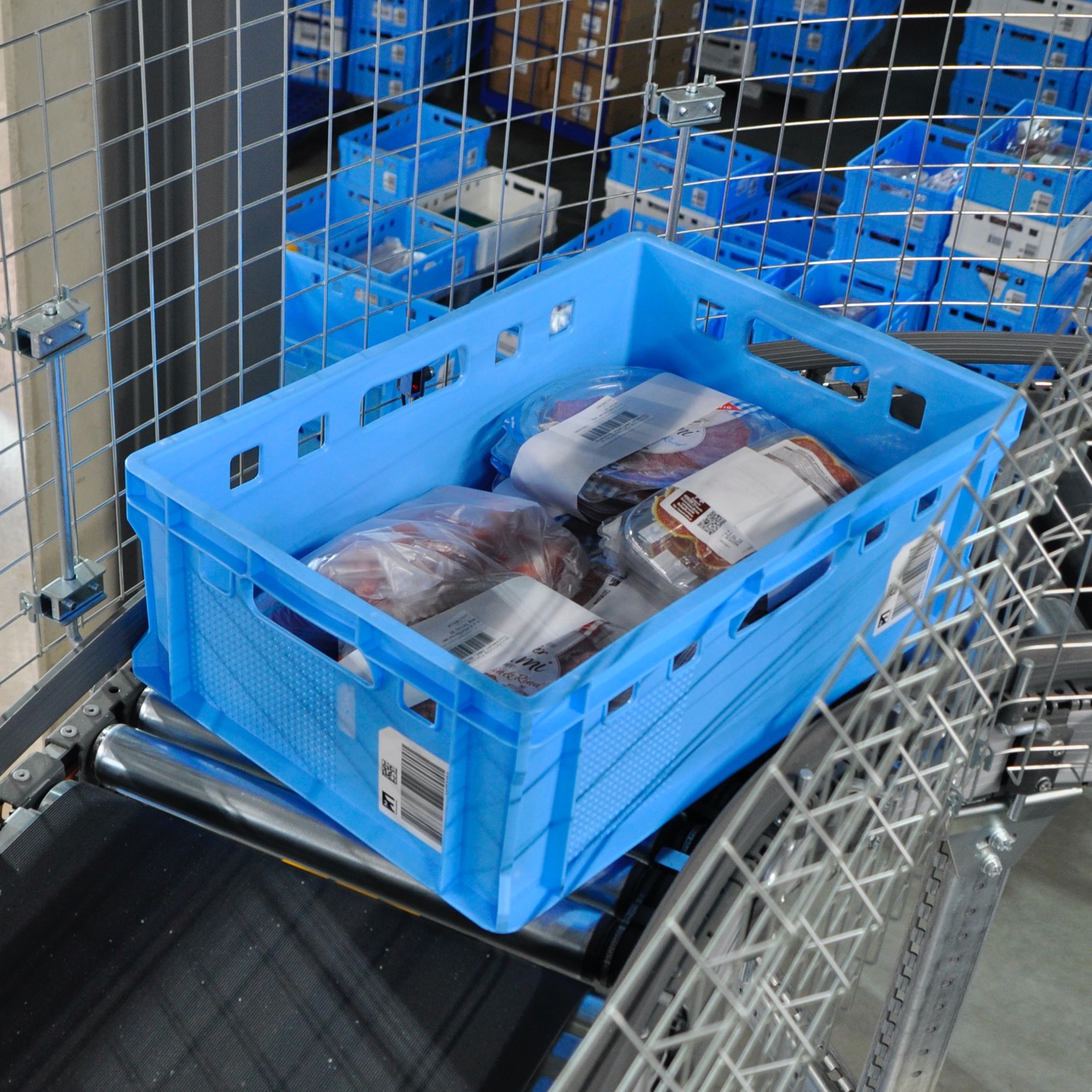 COLLAPSIBLE CONTAINERS
The collapsible containers offer a sustainable special feature. Compared to disposable packaging, a collapsible container can withstand heavy loads due to the robust and durable material. There is no product damage and food is not wasted unnecessarily. The reusable packaging is perfect for stacking and automation. This in turn leads to space savings of up to 86% in storage and transport and helps to reduce carbon emissions. There is also no packaging waste, as the plastic is 100% recyclable.